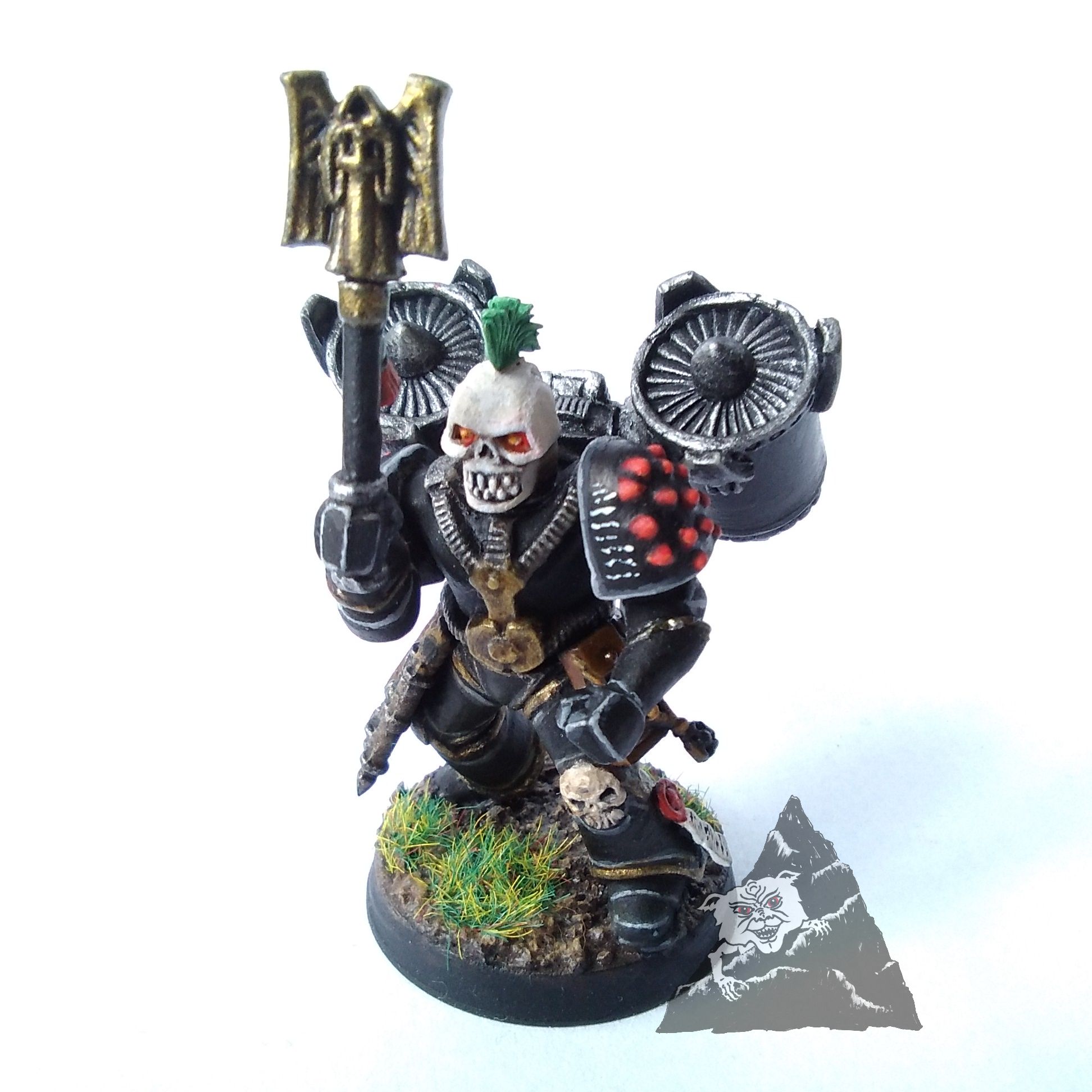 I have been adding to the Oldhammer Space Marines. Nothing speaks to the nature of the Imperium more than a Chaplain. The model is a conversion from a number of different ranges. To honour his origins, I decided to add a mohawk to the skull helmet.
I took part in a recent Oldhammer Challenge on twitter, and used it as an excuse to make an assault squad. A the time of Rouge Traders release there were no plastic chainswords. Right now period plasma pistols are difficult to come by. So I made the decision to use modern weapons, but kept the period bolt pistol arms – of which there are many. The Jump Packs are from Max Mini. They are much larger than the metal ones from the time, though still in line with many illustrations from 1987-1992.
The model I actually entered was a homage to an original Rogue Trader metal model "Brother Romero". He is in the middle at the back.
Models from
Citadel
Jump Packs from Max Mini
Mohwak from Warlord Games
Painted using Deco Art Acrylics and The Army Painter.