Thanks for stopping by
We are moving to a better location
The online store is unaffected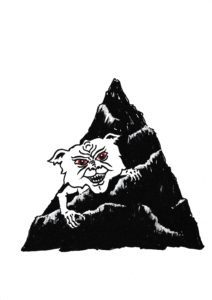 A tabletop games shop, specialising in miniatures, wargames & board games.
We aim to be a fun and inclusive for everyone, whatever your ability, background or gender. If there is anything that you need to make yourself more comfortable while in the store. Please feel free to get in touch at any time.
Product Ranges
Currently stocking a number of different miniatures and tabletop wargames, such as; The Walking Dead; All out War, Doctor Who: Exterminate!, Kings of War, X-Wing, Imperial Assault, Star Wars Rebellion, In Her Majesties Name, Coppermine miniatures, Ral Partha, Frostgrave, Gripping Beast, Conquest Games, Fireforge games, Copplestone Castings.
Gaming supplies like laser pointers, acrylics paints, bases and movement trays.  Laser Cut scenery and other gaming paraphernalia from Laser Cut Architect.
Board games like Catan, Terraforming Mars, Boss Monster, Dungeon Saga, Takenoko, Welcome to the dungeon, Civilization: A New Dawn and many more.
eBay

Mountain Gremlin is also the name of the eBay shop I manage. There I sell a number of out of production figures, spare parts for kits and books and magazines.
http://stores.ebay.co.uk/mountaingremlin/.
Store Facebook page – like and follow for the latest events
https://www.facebook.com/mountaingremlingames/