Thanks for stopping by
We are moving to a better location
The online store is unaffected
This is just some of what we stock, due to new games and expansions regularly  coming in I do not have everything pictured.  I am more than happy to answer stock questions by email or phone and will consider special orders.  Don't see it?  Please ask!
Dobble – Fun card game that's easy to learn – as seen on TV!
Star Wars Legion – A miniatures game set in a galaxy far far away…
Blood Red Skies – WW2 Dogfighting from Warlord Games
Wild West Exodus – Skirmish in an alternative old west. With magical natives, high tech outlaws, confederates, union and the crown.  Aliens too!  Now in it's second edition with beautifully cast figures this is weird wild west at it's best.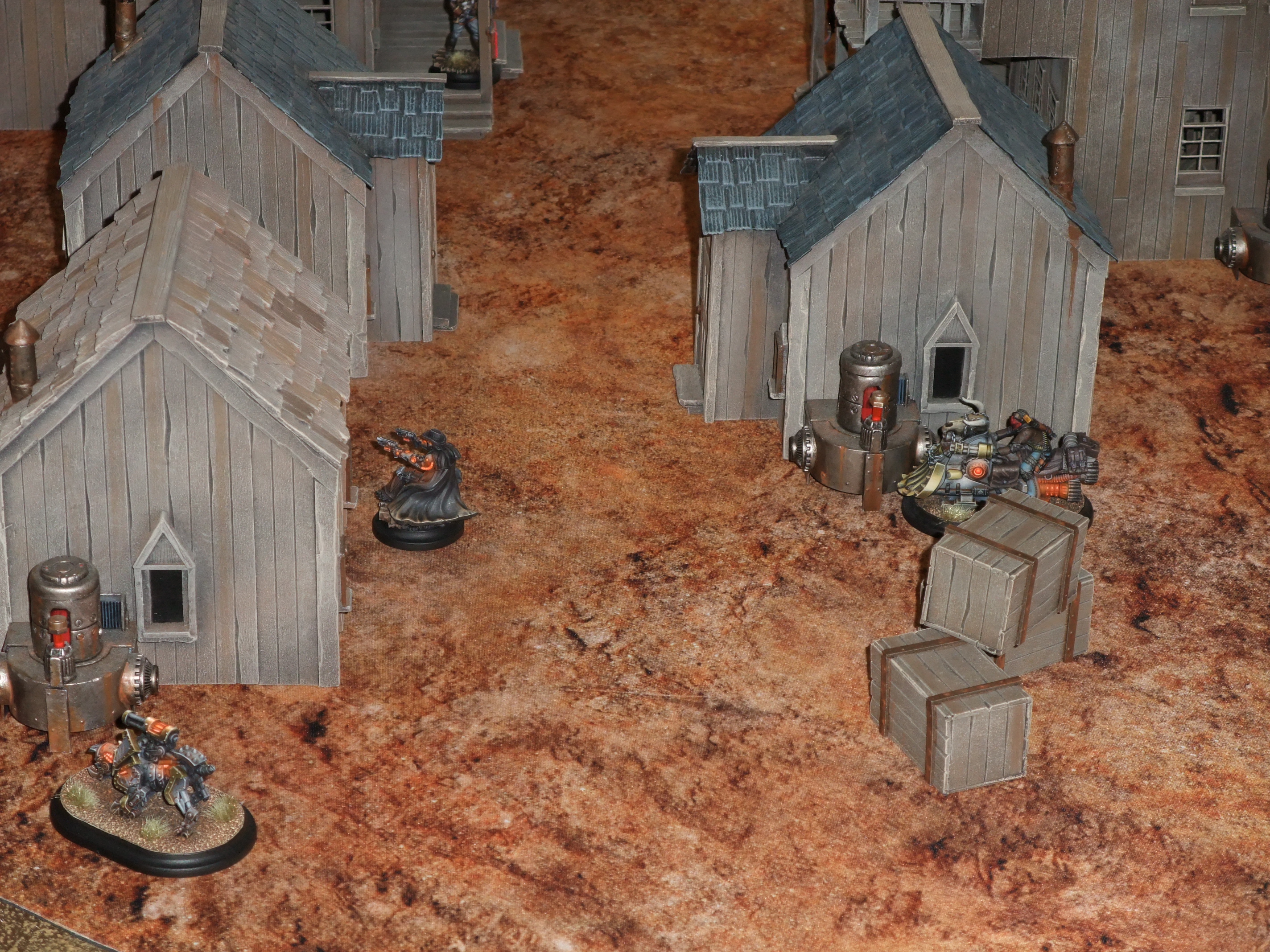 Terraforming MARS – It's not been out that long and already it's a classic.  Corporations are competing to transform Mars into a habitable planet.  1-5 Players, Ages 12 and up.  Play time is two hours.
Deadzone – An fast playing sci-fi skirmish game from Mantic.  Lead your strike team to victory in a secret war, fought on abandoned planets.  Gain new abilities and weapons as your strike team grows in power after each game.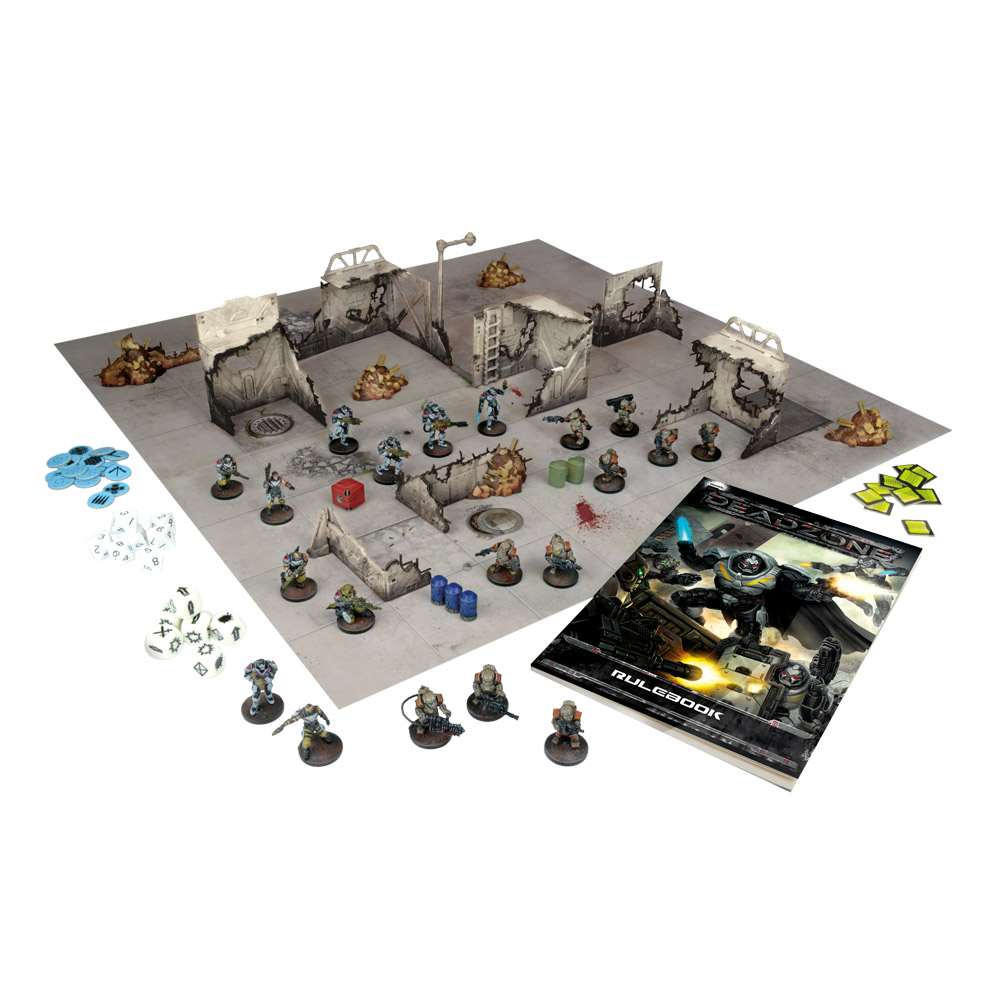 Doctor Who – Exterminate! – Adventures in space and time, with everyone favourite time travellers.  Wave one is in stock now.
The Walking Dead: All out War – If you buy one zombie game this year make sure it is this one.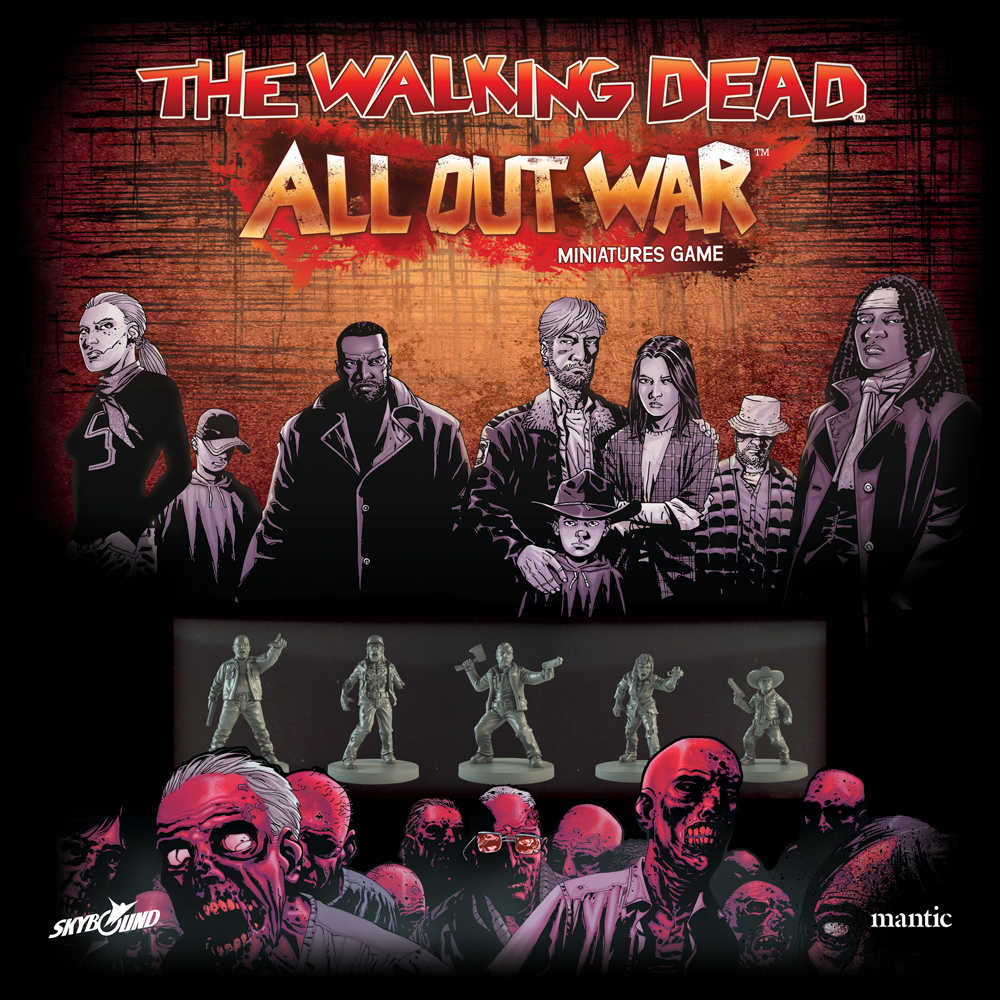 X-wing  Massively popular Star Wars fighter combat game from Fantasy Flight Games.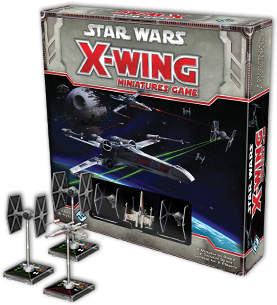 Kings of War – An excellent tabletop fantasy wargame.  Designed by Alessio Cavatore  and perfected by the rules committee, these easy to learn rules are fun and make for a very quick game.  The miniatures are inexpensive and there are some great deals on the boxed sets.
Laser Cut Architect – A local business that specialises in scenery and other gaming paraphernalia.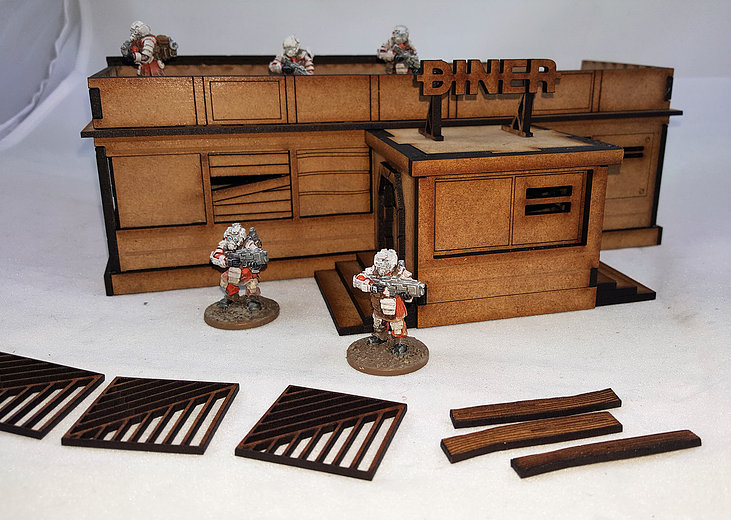 Blood Rage – Viking conquest game from CMON.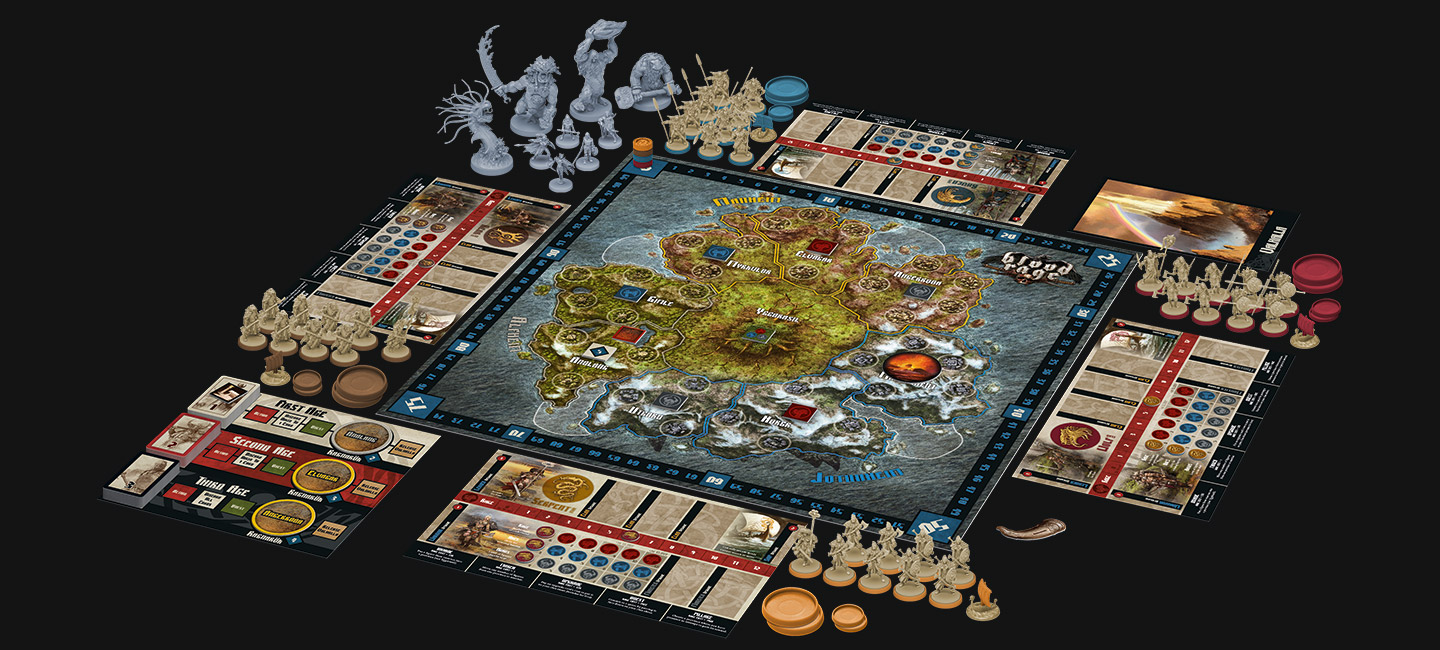 Zombicide: Black Plague Co-operative zombie game from cool mini or not.  This game is fun, hard but very rewarding.  Hours and hours of zombie killing gaming.   If you buy another zombie game make sure it's this one.
Catan – One of the best board games ever
Imperial Assault – Two games in one.  Fight skirmishes of using the factions in the star wars universe or play in campaign mode and play a series of interlinked games.  Box contains a large number of 28 mm figures including, Darth Vader, Luke Skywalker, Storm Troopers and more.
Takenoko – Highly entertaining and easy to learn, hard to master board game.  Suitable for all ages and types of gamer.
Star Wars Armada – Fleet based combat system set in the star wars universe.
Star Wars Rebellion – This is the big one.  The entire war of the original trilogy.  Build Storm Troopers, Star Destroyers and use well known imperial characters like Darth Vader to find and destroy the hidden rebel base.  Or fight to restore freedom and democracy to the galaxy as the Rebel Alliance. Watch out for the small moon ..
Ral Partha – An excellent range of figures, from a range of different artist.  Ral Partha are one of the eldest miniature manufacturers, their ever expanding range the shop proudly stocks.  Skeletons, Dragons, Chaos, Elves Kev Adams orcs, dwarfs …  pop in and have a look.
Classic Battletech – Also from Ral Partha the original mech warrior tabletop game.  It is the 31st century, a time of endless wars in which star empires clash across human-occupied space. These epic wars are won and lost by BattleMechs, 30-foot-tall humanoid metal titans bristling with lasers, autocannons and many other lethal weapons; enough firepower to level entire city blocks.
Legendary – "LEGENDARY is the best deck building game I've ever played. And I'm astonished by that. I could not believe that a licensed game was as good as it is, but it's phenomenal."
– WIL WHEATON, Creator and Host of TableTop
Dungeon Saga – Send your adventurers into the underground lair of a dark overlord.  A dungeon crawling board game from Mantic.  Whether you are a gamer or not, Dungeon Saga's quick to learn and simple mechanics, make for a fun game to be enjoyed by people of all ages.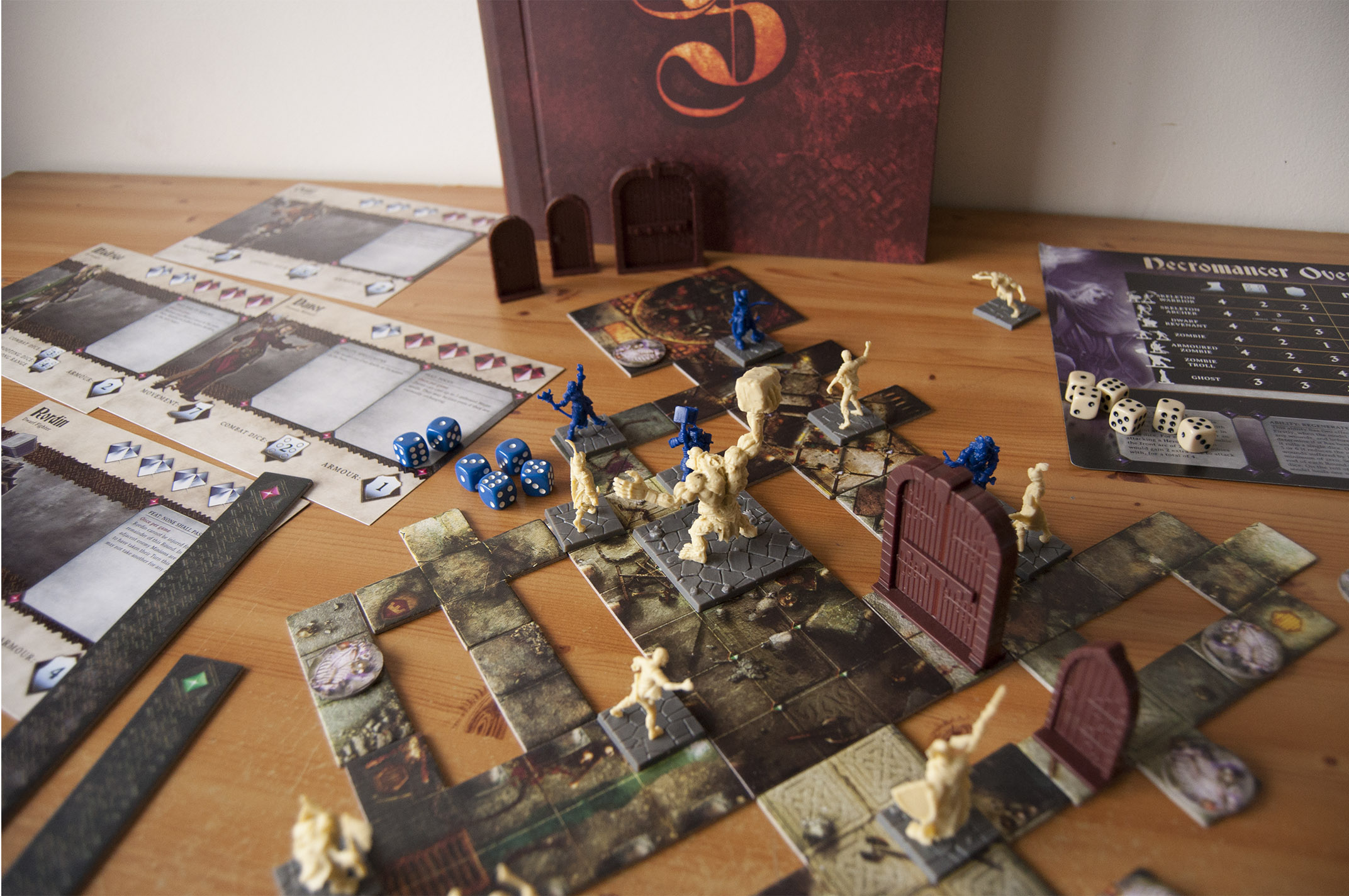 Blood Eagle – Dark Ages  tabletop skirmish  game from the Ministry of Gentlemanly Warfare.  Build a Dark Ages Warband & Create add in some creatures from legend if you so desire and build your saga.
Labyrinth the Board Game – you remind me of the babe
In Her Majesties Name – Steampunk skirmish game from the Ministry of Gentlemanly Warfare.  Create company of Victorian adventures and wage a secret war against your foes, in one of encounters and in longer narrative campaigns. Quick to play mechanics and versatile system for building your own company of adventurers.  A fun game that is well worth a try.
Frost Grave – Tabletop fantasy skirmish game set in the frozen city, best enjoyed if played as a campaign.  Create a warband lead by a wizard from one of the many schools and go treasure hunting.   Learn new spells and teach your apprentice, hire out soldiers.  Watch out for the creatures who stalk the ruins.
A Touch of Evil – A very atmospheric board game from flying frog productions.  This investigative board game gives you the chance to explore a traditional gothic horror setting.  In it you try to survive a dark threat while gathering the strength to take it on.  There are many different characters, NPCs and villians so you may never play the same game twice.  The artwork is great and each part of the game drips with atmosphere. Go on give it a try.
Conquest Games – 28mm plastic Normans.  A triumph in affordable and well cast miniatures suitable for any number of tabletop wargames.
Copper Mine Miniatures – "Ladies & Gentlemen please gather round for the latest in equestrian transportation – the Mitchell Mechanical Steam Horse!"   In other words 28mm Victorian science fiction models – Cowboys & The Household Cavalry riding steam powered horses.
Welcome to the Dungeon
King of New York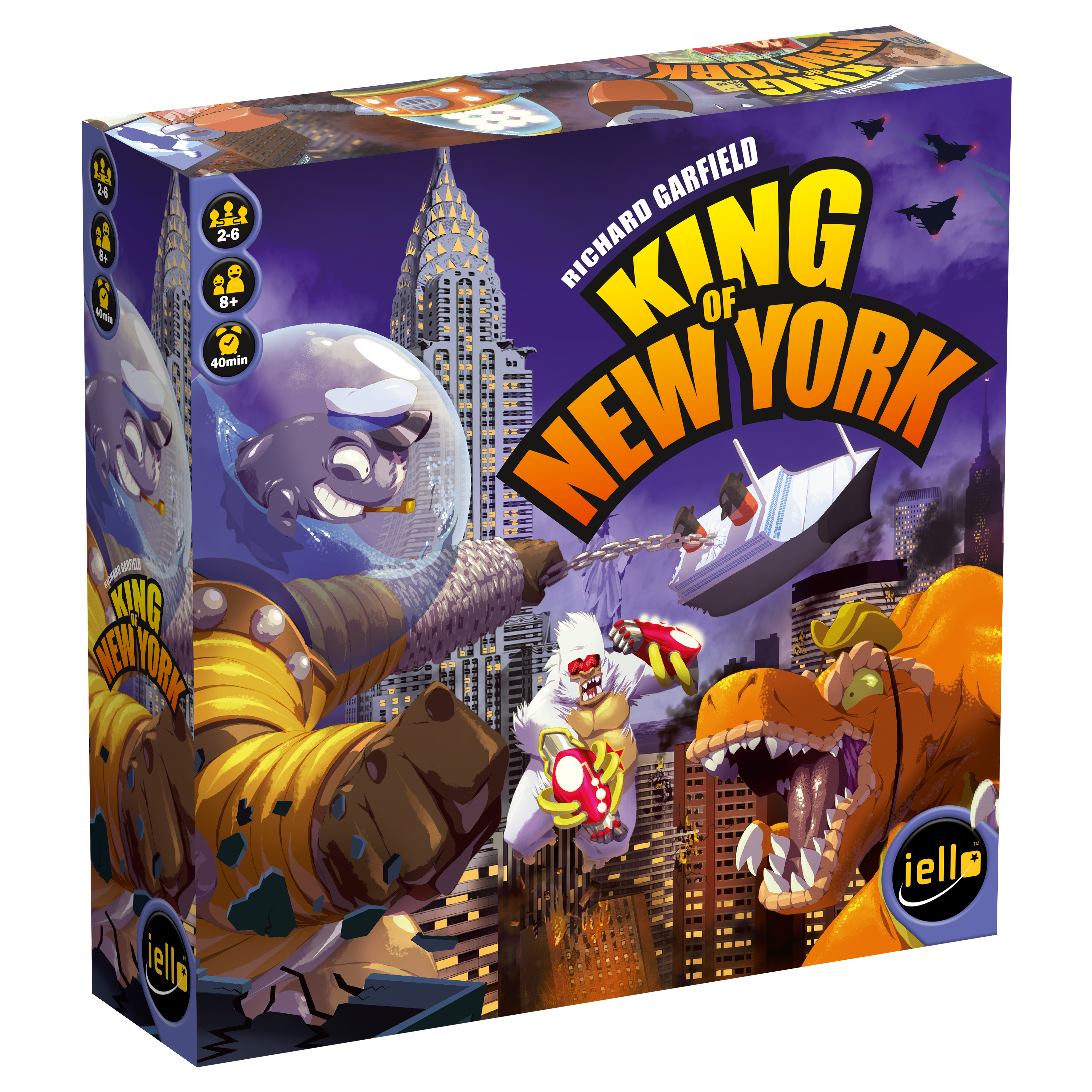 King of Tokyo
This is just some of what we stock, due to new games and expansions regularly  coming in I do not have everything pictured.  I am more than happy to answer stock questions by email or phone and will consider special orders.  Don't see it?  Please ask!