Store Games Table
There is an area of the store set aside for playing games and painting miniatures.  You can book one or more of these areas in advance for you and your friends.  Booking a table during opening hours is free.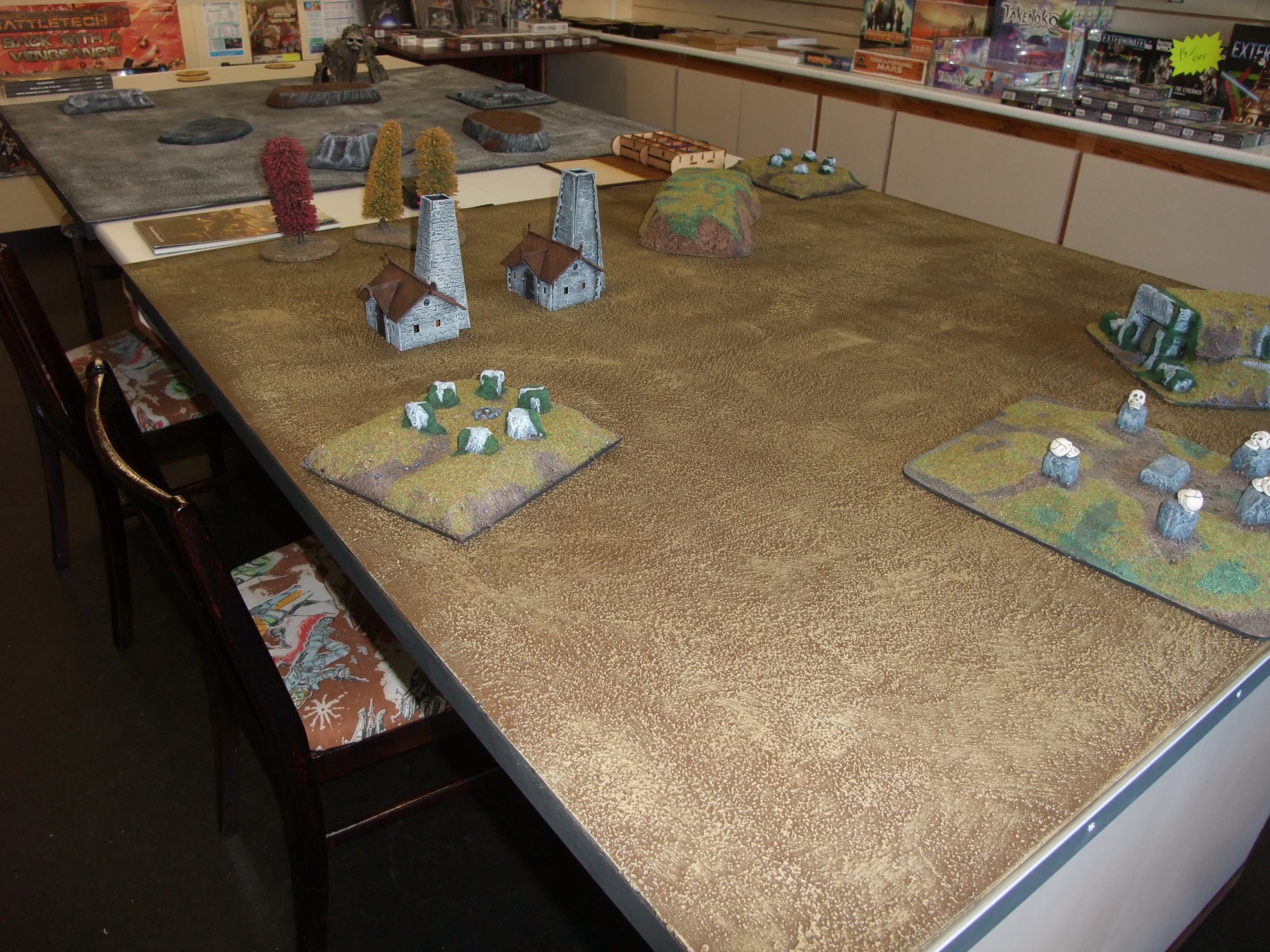 Demonstrations
If you are curious about how a game functions, or what to know how to play with a certain expansion, a demonstration can be arranged. Most demonstrations can be arranged on the spot and some are free.  Sometimes a representative from a games company will be in store, showing new products.  Please keep an eye on the website and Facebook page for events.
Where do I begin?
Tabletop gaming is a rewarding and enjoyable hobby, though like all things for beginners it can seem a little daunting.  If you have just started or want to start, the best thing you can do is turn up and ask.  The staff have many years of experience in the hobby and is available to answer any questions you may have.  Whether it be about a particular game rule, painting figures or making terrain we are happy to help, and the gremlins make a good cuppa too.
Making a Booking
If you want to book the table to play any game listed below or to use the area to work on building models or painting.   Please call, email or Facebook message.
01246 916 551
gremlin@mountaingremlingames.com
Games Library
Deadzone
The Walking Dead: All out War
Takenoko
Zombicide: Black Plague
Kings of War
Doctor Who: Exterminate!
X – Wing
Dungeon Saga
In her Majesties Name
Advanced Heroquest
Boss Monster
Space Hulk
Munchkin
Necromunda
Blood Bowl
Exploding Kittens
Middlehammer Fantasy Battle
Dark Gothic – A touch of Evil
Oldhammer 40,000
Welcome to the dungeon